SCREEN PRINTING ON GLASS, METAL AND PLASTIC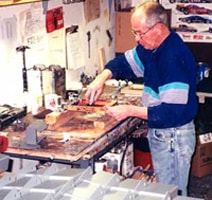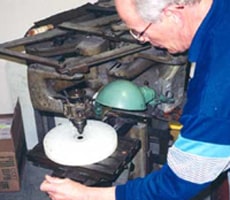 We are a full service shop capable of producing artwork for screen fabrication. Whether we make the screen or you provide the screen, the finished product comes from one facility. This service allows for less handling of parts that could result in damage. Having the finish and the screen print under one roof allows for one stop, with the responsibility of the finished product in the hands of one company.
While we do not screen print on any textiles, we do screen print on glass, metal, and plastic. We will do an individual piece or a run. No job is too small or too big. We also offer engraving and make the masters required for engraving. Engraving can be done to many substrates including glass, plastic and glass. The engraving in most cases is then filled with the color of your choice or as drawn out by a print.